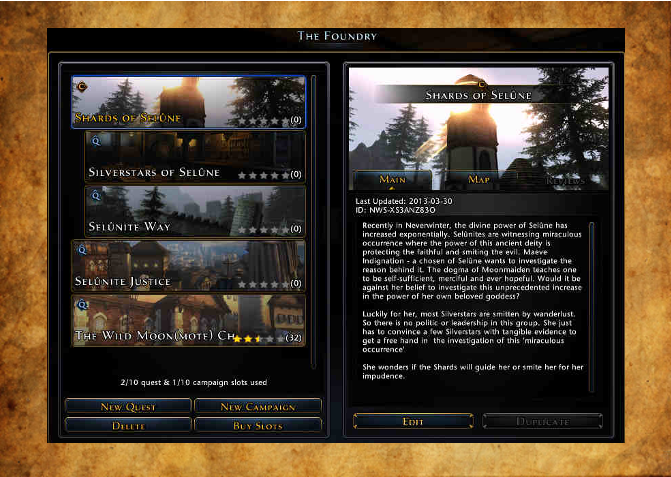 This screen displays all your current projects...
The things to note here are:-     
Previous:  This button on the far lower left takes you to Character Selection screen.
Left Side:  If this is your first time, this will be an empty space with four options at the bottom.
Buy Slots: This Button Opens the zen shop to by more slots.
Delete:     This deletes any quest or campaign you have selected. Type the name in the window that pops up to confirm deletion.
New Quest: This button opens up the
New Campaign: You can only create a New Campaign if you have at least one published quest.
Right Side: